Blog Home
September Sweets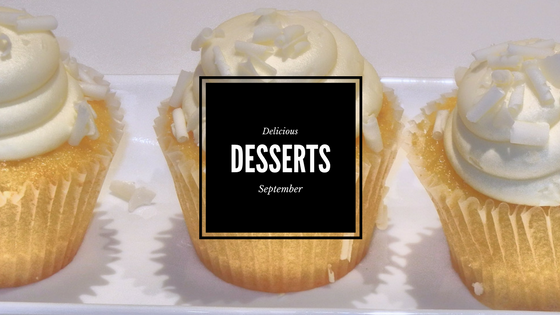 In this post, the 100 Memorial Blog is featuring five of our favorite autumn recipes for you to enjoy this month. Sweeten your September with a delicious dessert or two. We have sweet treats for breakfast, parties, and dessert at home. We hope that you have a fantastic month at your apartment here in Cambridge, MA!
Salted Caramel Pretzel Cupcakes
We love the salted caramel buttercream topping these cupcakes. Combine softened butter, powdered sugar, salted caramel sauce, salt, heavy cream, and mini pretzel twists to make it. Bring these cupcakes to your next autumn dinner party with friends.
Caramel apple cobbler is a comforting treat. Make the caramel sauce with packed brown sugar, unsalted butter, and heavy cream. Finish it off with an apple filling made with apples from your local farmer's market here in Cambridge, MA.
Sweeten up breakfast with maple pecan sticky buns. The soft dough (made with whole milk, granulated sugar, instant yeast, unsalted butter, eggs, salt, and flour) goes perfectly with the maple pecan topping and sweet cinnamon filling.
Pumpkin cheesecake bars are a combination of two of our favorite fall desserts — cheesecake and pumpkin pie! You'll love the crunchy graham cracker crust and how it melds with the creamy cheesecake layer and the soft, sweet pumpkin pie layer.
Brownie Chocolate Chip Cookie Dough Cake
This rich cake is best served with a big scoop of vanilla ice cream. This cake is messy, sweet, and delicious, making it perfect for a dinner with friends. Make it with your favorite brownie recipe, flour, salt, butter, sugar, brown sugar, vanilla extract, milk, chocolate morsels, dark chocolate, and heavy cream. Top it off with a serving of hot fudge.
What's your favorite autumn recipe? Let us know in the comments. Thanks for reading our post!